Evaluations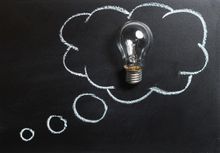 What Do We Do?
Each of our staff is highly knowledgeable and experienced in understanding child development. They are trained to recognize developmental delays in children. They can identify the need or lack of need, for professional intervention to assist a child's healthy and appropriate cognitive, physical, social, emotional and language development. They are accomplished in the use of many age appropriate evaluation tools. They make the testing experience enjoyable and fun for the children.
How Do You Know If You Need Such A Service?
If you are a parent or the legal guardian of a child under five years of age and have a concern about his or her behavior or growth in one of the areas listed below you probably need this service to put your mind at ease… or to get help for your child.
At THREE months of  age, most babies:
· Turn their heads towards bright colors and lights
· Move both eyes in the same direction together
· Recognize bottle or breast
· React to sudden sounds or voices
· Make fists with both hands
· Grasp toys or hair
· Wiggle and kick with arms and legs
· Lift head and chest when on stomach
· Smile
At SIX months of age, most babies:
· Follow moving objects with their eyes
· Turn towards the source or normal sound
· Reach for objects and pick them up
· Switch toys from one hand to the other
· Play with their toes
· Help hold the bottle during feeding
· Recognize familiar faces
· Babble
At TWELVE months of age, most babies:
· Sit without support
· Pull to a standing position
· Crawl
· Drink from a cup
· Play peek-a-boo and patty cake
· Wave bye-bye
· Hold out their arms and legs while being dressed
· Put objects in a container
· Stack two blocks
· Know five or six words
At EIGHTEEN months of age, most children:
· Like to pull, push and dump things
· Follow simple directions ("Bring this ball")
· Pull off shoes, socks and mittens
· Like to look at pictures
· Feed themselves
· Make marks on paper with crayons
· Walk without help
· Step off a low object and keep balance
At TWENTY-FOUR months of age, most children:
· Use two-to-three word sentences
· Say names of toys
· Recognize familiar pictures
· Carry something while walking
· Feed themselves with a spoon
· Play independently
· Turn 2-3 pages at a time
· Like to imitate their parent
· Identify hair, eyes, ears and nose by pointing
· Build a tower of four blocks
· Show affection
At THIRTY-SIX months of age, most children:
· Walk up steps (alternating feet)
· Ride a tricycle
· Put on their shoes
· Open doors
· Turn one page at a time
· Play with other children for a few minutes
· Repeat common rhymes
· Use three-to-five word sentences
· Name at least one color correctly
· Are toilet trained
How Do I Access This Service?
If your child is from:
BIRTH to 2.5 years of age
Contact the Orange County Department of Health Early Intervention Office at 845-360-6630.
2.5 years to 5 years of age
Contact your school district of residence
Committee of Preschool Special Education (CPSE) Office.
5 years and older
Contact your school district of residence
Committee of Special Education (CSE) Office.
The Process
Upon telephoning one of the above offices, your concerns regarding your child, will be evaluated. You will be asked to sign a Permission to Evaluate form. You will be given a list of government approved evaluation teams located throughout Orange, Ulster, and Sullivan County. 
We are the: Educational Diagnostic Evaluation Unit.
We have testing sites in Middletown, New Windsor and Newburgh.* Your referral will be forwarded to our office upon your signing it. You will be contacted within twenty-four hours of receipt of your referral. We will discuss your concerns relative to your child and schedule appointments with the appropriate evaluator(s).
They may include: A psychological, educational, speech and language, occupational therapy, physical therapy, audiological, and/or vision therapy evaluation. As well as a social history or a social observation with peers.
You will be required to provide us with a copy of your child's immunization record and a physical dated within a year. When all the testing has been completed and tabulated by our Team, copies will be sent to you, your CPSE, and the Count Department of Health Special Education Department. You will receive a call from a member of our Team to go over the results of the evaluation. Your school district's CPSE office will schedule an appointment for discussion of the results of the evaluation. Only the members at the CPSE meeting (including the parent/guardian) can recommend and approve services for your child based on our findings and with your approval. A diagnostic educational evaluation and any approved services that may result from it are FREE to you and your child.
*If your child is medically challenged, he/she will be tested in your home.