Testimonials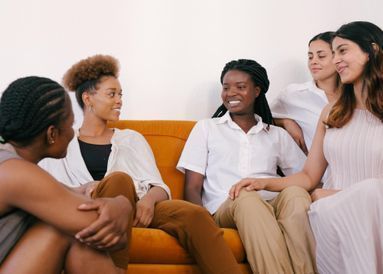 Good morning Ms. Robin,
We just wanted to take a moment to extend our sincerest gratitude for all that you do for Elias and all of the kids in your class. You go above and beyond to ensure the safety, learning and above all- JOY of our children. 
I know Eli has his moment when he can be "challenging" to say the least. But never once have you made his "bad" behaviors seem like he is a "bad KID". That means so much to us in a world that can be incredibly unappreciative of all of our differences. 
Elias has grown in ways we didn't know if he would. We never knew if potty training would be something he could achieve, and he has, with your help. We never knew if reading would be an interest of his, and he is now naming letter sounds, isolating initial sounds of words, and attempting to truly read books. Social skills are still something we are working on, but he now plays with his sister when he never showed an interest in others in the past. 
With the amazing team of providers he has he can communicate, ask questions, request things, express feelings, climb stairs, kick a ball, tolerate textures (most of the time— unless his shirt is wet), use scissors (yikes!), and show an interest in playing with others. 
We just wanted to make sure you know how valued you are. Education is a hard place to be right now, and it's even harder when working with kids with additional needs. You have made a huge difference for our son and our family, and we will forever be grateful that he "loves his Ms. Robin" and all of his amazing team. 
With the greatest thanks,
Jessie and Alex
Dear Mrs. Joy,
          As the school  year ends, I wanted to take a moment to express my heartfelt gratitude for all that you have done for my son, Jace, during his time in your class. Your dedication, passion, and unwavering commitment to his growth and development have left a lasting impact that we will always cherish.
          From the very first day of school, it was evident that you were not just a teacher, but a mentor and a guiding light in my son's journey of learning. Your creative and nurturing approach to education has fostered an environment where he felt encouraged to explore, and to reach small but mighty milestones.
          Your patience and kindness have helped him navigate through challenges and new experiences. You've created a safe space where he felt valued and understood, allowing him to express himself freely and build important social skills in his own way. Your dedication to each child's individual needs has truly made a difference in his progress and development.
          Your ability to make learning both fun and educational is a testament to your skills as an educator. The memories he has created in your class will be cherished by both of us for years to come.
          I also want to express my gratitude for your excellent communication with us parents. Your updates and insights into his daily activities have helped us feel connected and involved in his educational journey. Your willingness to collaborate and provide guidance has been invaluable, and we are so thankful for your support.
         Thank you for answering my calls and responding to my text messages when needed. And thank you for always telling me "I'm never a bother" and letting me know "Jace is your little guy."
          As he prepares to move forward in his educational journey, I can't help but reflect on the positive impact you've had on his foundation. Your influence will undoubtedly shape his future in the most meaningful ways. He may not be able to express it in words, but I know how special you are to him.
          Please accept this letter as a token of my deepest appreciation. Your dedication to your students is truly remarkable, and I want you to know how much we value your hard work, patience, and the love you bring to your role.
         Thank you for being an exceptional teacher and for creating a wonderful experience for my son. We are truly grateful for everything you've done.
With warm regards and heartfelt thanks,
Sha-Tanna & Lloyd
We're so excited for another amazing year with this amazing school. My son Charlie is going in year two of preschool here and you all have helped make him the best version of himself. Thank you for all the school has done for him and our family. 
K.H
Hello All,
Our son will to start his 4th year with The Learning Experience in the fall of 2020. I remember when our son first started at about 3 1/2 years of age we were concerned as to what school would be best for him to grow into the person he is today. We as new parent at the time, trying to navigate all of our son services and visiting school not knowing which would be the best therapeutic setting for him was stressful, emotional and overwhelming.
But after our CPSE contact person of the district highly recommended The Learning Experience to us and we visited  the school not knowing what to expected, we knew this is where our son would grow to be the person he is today. Words can not express how it helps as a parents to know our child is in great hands and receiving amazing services to overcome his difficulties. From his amazing teachers, speech therapists, OT therapists, and individual sessions with his therapist, our son is learning how to express his emotions in healthy manner, articulate sentences properly, and learning how to attend to class in his own way and as much as possible. Especially during these difficult times where there is no structure in place for him to go about his day, his current teacher Mrs. Tiffany, and his therapists Mrs. Coryn, and Mrs. Courtney have made it possible for us to communicate with them and still meet with him via video to give him some sense of normalcy, but also to make sure he meets his IEP goal
My husband and I not only feel we have a great school the our son can look forward to attending in the fall of 2020 but we have an amazing support system that guide us during this time in our son's life. The learning experience from our experience definitely has everything a child needs to overcome their difficulties especially in such wonderful therapeutic setting. Thank you to all the teacher aids, the secretary, to the director to current and past teachers and therapists it is truly a wonderful program. 
A.R
Such an amazing program with incredible staff that are so welcoming and helpful. As a first time mom with all these new trials and tribulations I have been experiencing with my daughter, the Education Learning Experience has been nothing but supportive and accessible to all my questions and concerns. To see my daughter be so excited to go and learn tells me all I need to know. What wonderful, loving, and patient staff they have there. I am so thankful to be apart of Education Learning Experience and cannot wait to see what the future holds.
Jenny B.
Hi Denise 
Our family is so grateful for the amazing experience ARC Educational Learning Experience (formally George Robinson)  has provided for our son Brayden. The Teachers, therapists, aids, support personnel, and administration are wonderful. Everyone is committed to your child's success from the minute they walk through the door on the first day and beyond.  The Children who attend ELE are blessed because of the staff's passion and dedication for their profession. We will truly miss everyone as Brayden moves into Kindergarten in the fall. Thank you for everything, it is amazing to see the progress Brayden has made at ELE. 
Best Regards 
Katherine B.
I have a very sweet non verbal boy with Autism. It has been so hard to understand the world through his eyes and I have not been able to find the words to express the gratitude that I feel for your program. Through this program, not only does my son receive all the assistance he needs in and out of the classroom, but also, I have been able to get assistance even with non school related issues surrounding my little one. Even after we had to switch to teletherapy, I see how involved each of the teachers, helpers, administrators, staff and therapists are every single day to provide services in this new way of living that we are experiencing. I would run out of space to explain all the ways that my son has benefited from your program. If you need any more information, please let me know. Thank you for everything. 
Bertha R T
L.T's mom
Hi Beth,
Your staff is amazing. Wonderful, warm, caring people. We could not ask for a better school for Niyla. Thank you again.
Andrea, Mom
Monica, Grandmother