Meet the Team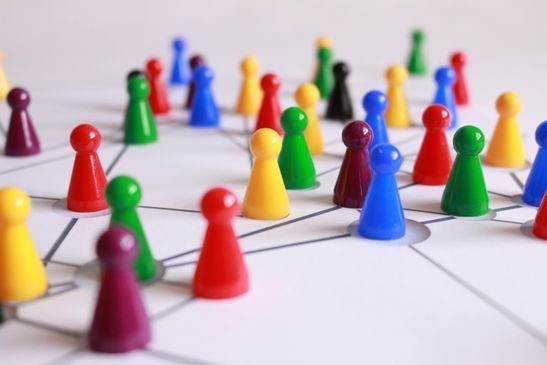 Educational Learning Experience
The Administrative Team
Beth Laub - Assistant Executive Director
Denise Blair - Assistant Program Director
Cheryl Lachant - Curriculum Coordinator
Lauren Telesmanic - Occupational Therapy Supervisor
Deborah Bolzan - Speech Therapy Supervisor
Theresa Gurrieri - Physical Therapy Supervisor
---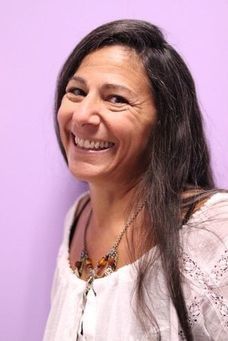 Beth Laub
Assistant Executive Director of Education
Beth has been working in the field of special education for 20 years. She holds a Bachelor's Degree of Science in Special Education from Fordham University, a Master's Degree in Special Education and a School Building Leadership Certificate from College of St. Rose.  
She began her teaching career at SAIL at Ferncliff Manor Residential School located in Yonkers NY where she worked with children with multiple disabilities. Working closely with children with a focus on how they learn, as much as what is taught, allowed her students to achieve goals, grow and learn to be the best they could be. That is her philosophy for all of education, focus on the student and what they need to be successful always. After many years of working directly with the children, she made the shift into school administration so that support can be spread to the staff along with the children. In 2010 Beth became the Director of United Preschool in White Plains NY where she learned how to become a team's Director, not the Director of the team. Her guiding mantra is "listen to listen, not respond", it is the only way to understand and meet the needs of our students.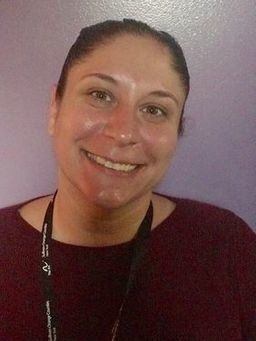 Denise Blair
Assistant  Program Director
Denise joined The Arc of Sullivan Orange Counties in 2014, following fifteen years of working with children with disabilities of all ages and in many different capacities. Her career began at Hawthorne Country Day School in Hawthorne, NY teaching Early Intervention, Preschool and K through 2nd grade children with disabilities. She holds a Masters Degrees in Childhood Education and School Building Leadership from Mercy College. Denise views a collaborative school environment as the key to creating successful teachers and students. She believes partnerships with parents and community members are essential to enriching the school experience for each student.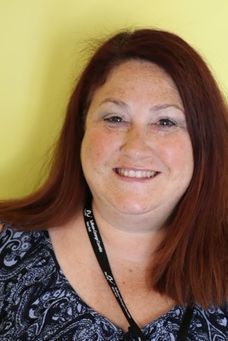 Cheryl Lachant
Curriculum Coordinator
Cheryl Lachant has been working in the field of special education for over 20 years.  She has a Bachelor of Science in Elementary Education, a Bachelor of Science in Special Education and a Masters in Special Education from Buffalo State College.  Her teaching career started in the Buffalo Public Schools as a special education teacher.  After 25 years in the classroom, 21 of which were at the Educational Learning Experience, she made the move to Curriculum Coordinator.   Cheryl believes that collaboration and teamwork is what makes for a positive, learning and nurturing school environment and that caregivers are an integral part of this.  She also feels it is important to remember that every child has unlimited potential.  As spoken by the great Dr. Seuss, "Kid you'll move mountains."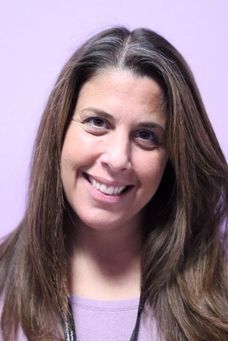 Lauren Telesmanic
Occupational Therapy Supervisor
Dr. Lauren Telesmanic is a registered and licensed occupational therapist with 20 years of experience in the pediatric setting. Lauren received a Bachelor of Science degree in Occupational Therapy from Quinnipiac University in 2000 and her Post Professional Doctorate in Occupational Therapy from Boston University in 2020. Lauren joined the Educational Learning Experience team in 2019 and has implemented numerous programs to support our student's individual learning and social emotional needs. She has worked closely with our teachers to incorporate sensory zones in the classrooms, as well as the Handwriting Without Tears program. Lauren is an active member of our leadership team and successfully leads our team of occupational therapists, providing clinical support, expertise, and supervision.
Deborah Bolzan
Speech Therapy Supervisor
Deborah is a NYS licensed Speech-language Pathologist with over 35 years of pediatric experience.  She is also a certified by NYS Education as a Teacher of the Speech and Hearing Handicapped (TSHH) and is certified by the American Speech and Hearing Association (ASHA) holding her Certificate of Clinical Competence (CCC) in Speech –Language Pathology.  She obtained a Bachelor of Science degree from SUNY Fredonia in Speech and Hearing Science and a Master of Science degree from Adelphi University in Speech-Language Pathology.  She is currently the speech clinical supervisor of ELE and coordinates the speech graduate student internship program.  Deborah has a special interest in the evaluation and treatment of swallowing and feeding disorders, pediatric stuttering, early literacy, selective mutism, autism and apraxia.  She has specialized training in PROMPT, Verbal Behavior/ABA, TEACCH, Talk Tools, AAC (augmentative and alternate communication), myofunctional therapy, neurodevelopmental treatment and the SOS approach to feeding.  Her therapeutic philosophy in preschool is to "address the delicate balance between researched & evidenced based practices with a family centered focus".  She believes this can only be accomplished by collaborating with families, the medical community and all school personnel for consistency and optimal outcomes".  
Theresa Gurrieri,PT
Physical Therapy Supervisor
Theresa is a Physical Therapist with 27 years of pediatric experience. She started her career with the NYC Board of Education in Brooklyn and also with children ages birth to three in a homecare setting. Theresa started at the Educational Learning Experience in 1997 as a staff Physical Therapist for 4 years and returned again in 2005 as the Physical Therapy supervisor. Theresa's heart is always with the children. Her main goal is working with the teachers and other related service providers to help the children reach their full functional potential.